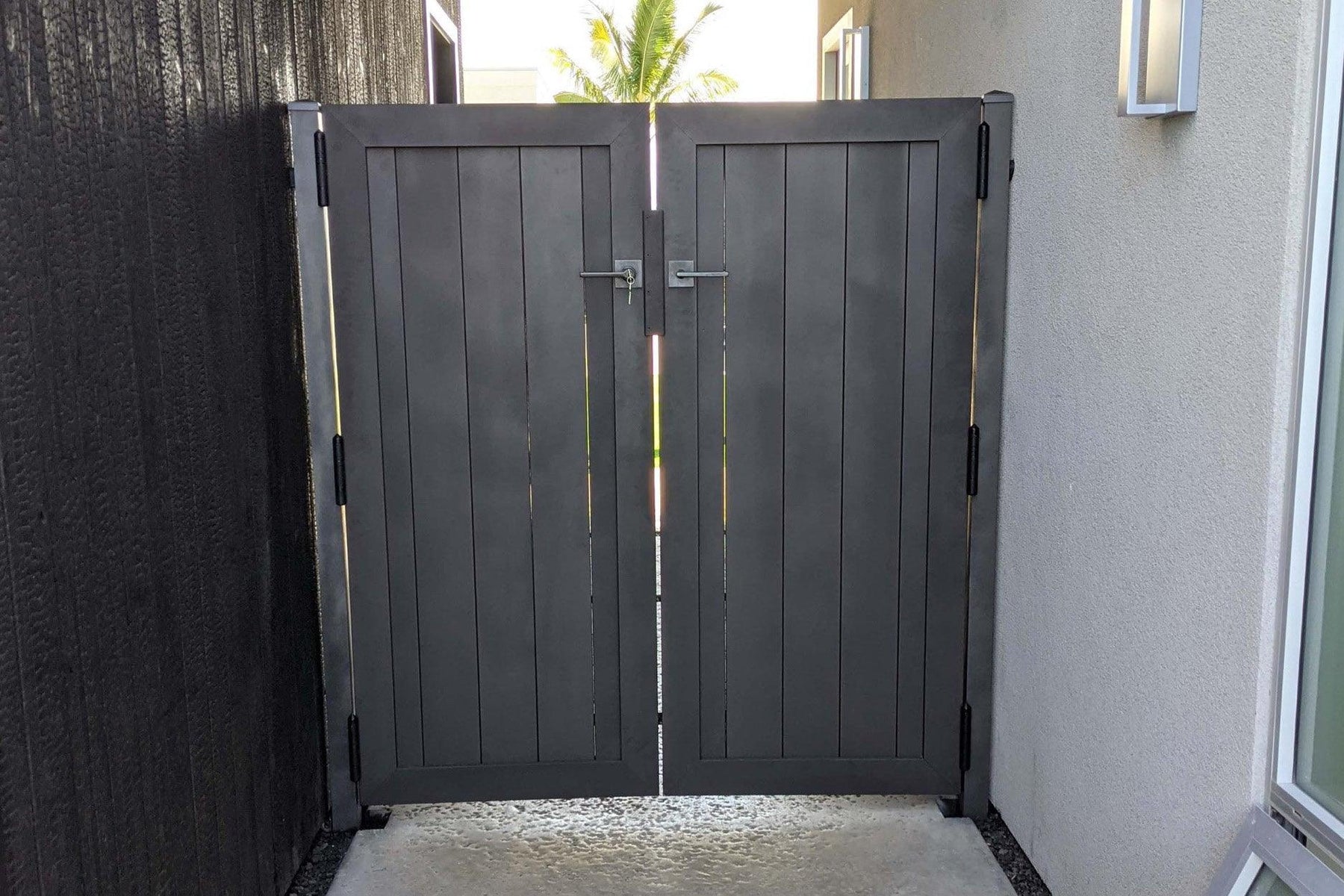 Heavy-Duty Commercial Gate Door Hinges
A private bank owner recently contacted us regarding outfitting his stately bank office with Waterson Hinges. He expressed interest in locating a quiet, yet durable self-closing and latching gate door hinge solution for his busy reception area that would function well while preserving the office's solid oak aesthetics.
High-Frequency Commercial Use
In order to satisfy a commercial high-frequency use environment, we recommended Waterson self-closing gate hinges. Waterson stainless steel gate hinges carry much higher tensile strength than conventional plastic gate hinges. High-quality material ensures that our gate closer hinges are more malleable and durable in heavy-usage places. Where traditional plastic hinges can only handle up 152 lbs of gate weight, Waterson stainless steel gate hinges can support and operate with loads up to 440 lbs.
Slam-Free Speed Adjustable
Waterson gate closer hinges provide an important adjustable speed control self-closing function. This ensures that your sophisticated gate not only won't slam but will close perfectly flush every time. This will further ensure a professional environment free from door-slamming disruptions.
Elegant Aesthetics
Stately banks with fine wood features convey a sense of professional elegance. Bulky exposed gate door hinges or closers can quickly ruin the aesthetics by clashing wildly with the fine appearance. Waterson hinges, on the other hand, integrate with doors and gates in an unobtrusive way so as to not conflict with the overall appearance.
The Revolutionary Gate Closer
Waterson Gate Closer Hinges combine speed control self-closing technology and traditional hinge mechanism into one attractive component. Available in full surface and mid-post versions, Waterson Gates Closers are crafted from durable 304, 316, and 316Lmarine grade stainless steel. These low maintenance gate closer hinges are easily adjustable to meet ADA & ICC A117.1 requirements for 5lb opening force and closing speed. UL-listed one million cycle times grade-1 testing ensures high quality, secure closing, and reliability in the interior, exterior and harshest environments. See all our features.