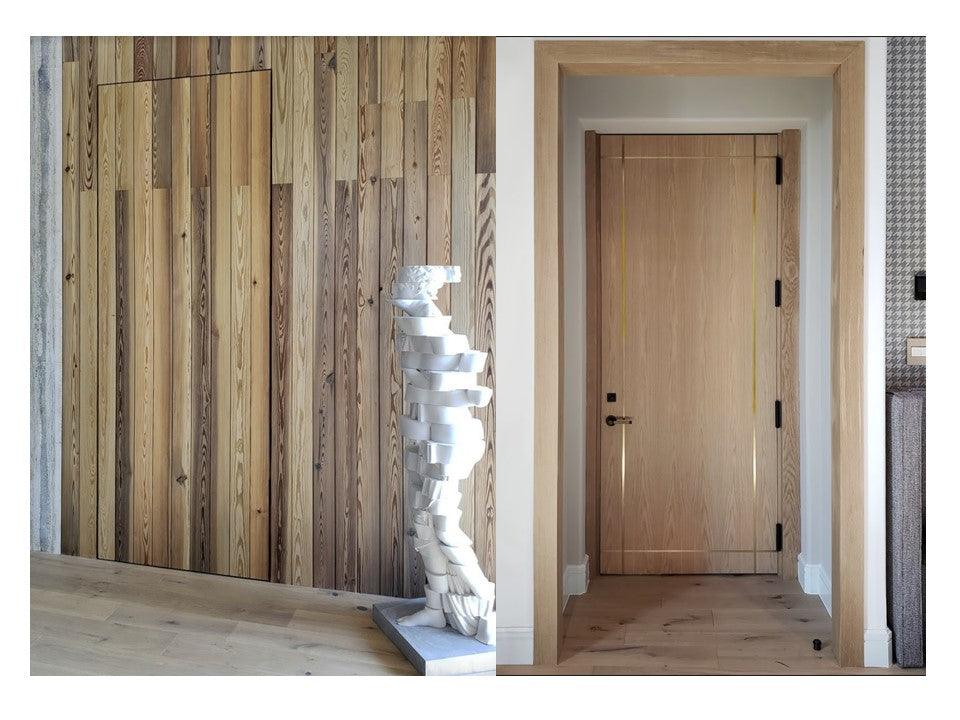 The Concealed Door Hinges Conundrum
Concealed doors are a design trend around the world due to their clean, modern look. They are desirable for their unobtrusive hidden appeal as entrances to private spaces like restrooms, dressing rooms, and storage spaces, particularly in urban areas. In order to achieve this modest modern aesthetic, however, it requires that concealed doors are fitted with a self-closing mechanism to prevent partial open that could ruin appearance, style, and function. Sadly door closer options can be a bit of a challenge when it comes to these hidden swinging gems. A traditional push-side door closer provides the needed self-closing, however, these big, bulky closers destroy the desired hidden design. A pull-side door closer requires a frame making installation difficult. Similarly, continuous hinges and concealed door closers are challenging to install, as well as being time-consuming and expensive.
On the other hand, Waterson concealed door closer hinges install as easily as traditional spring hinges, however, they also provide an important adjustable speed control self-closing function. This ensures that your concealed door not only won't slam but will close perfectly flush every time. In addition, with Waterson hinges, you can achieve custom concealed door style and function at a moderate price. Therefore, Waterson is an ideal choice for concealed door installation and retrofitting.
The Most Beautiful Concealed Door Hinges
Waterson Concealed Door Closer Hinge Systems combine door closers, spring hinges, and an optional hold open feature into one attractive & unobtrusive component that is ideal for elegant and interior doors. Our concealed closer hinges are easily installed and adjusted to comply with ADA & ICC A117.1 requirements for opening force and to assure quiet, secure closing.