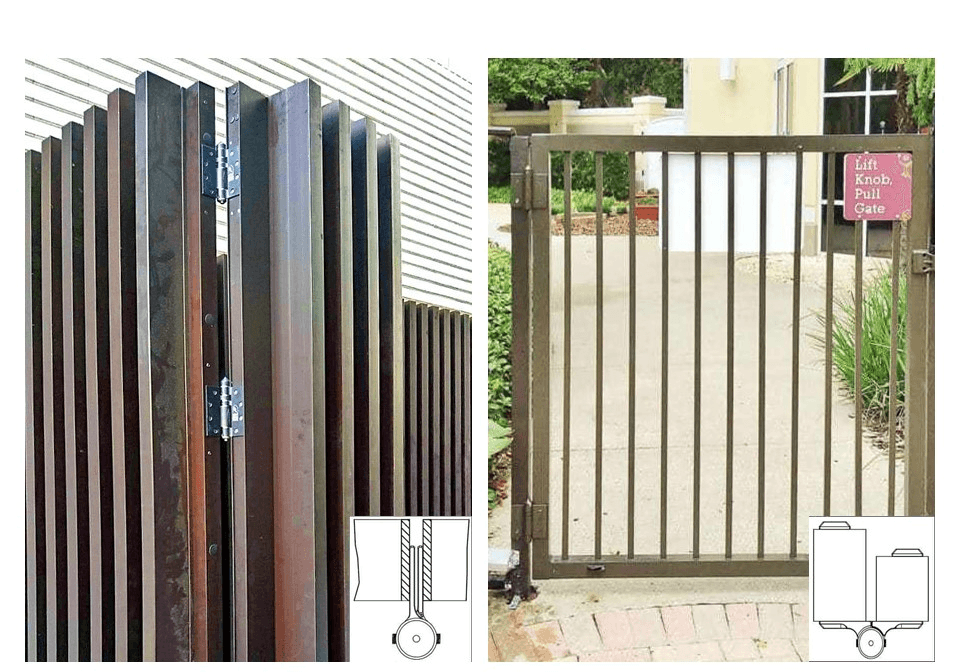 The Best Heavy Duty Gate Closer Hinge
Waterson gate hinges offer a variety of beneficial design features including full surface / mortise, weather protection caps and post extenders. This unique engineering provides the versatility, longevity, safety and appearance that your projects call for.
Full Surface or Flush Mount / Mortise
There may be occasions where displaying the full surface of a hinge can be in conflict with the overall gate design. Or perhaps you simply don't want to see the hinge. Waterson has you covered. With Waterson spring loaded gate hinges you can choose either full surface mounting or full mortise style based on your aesthetic and function needs.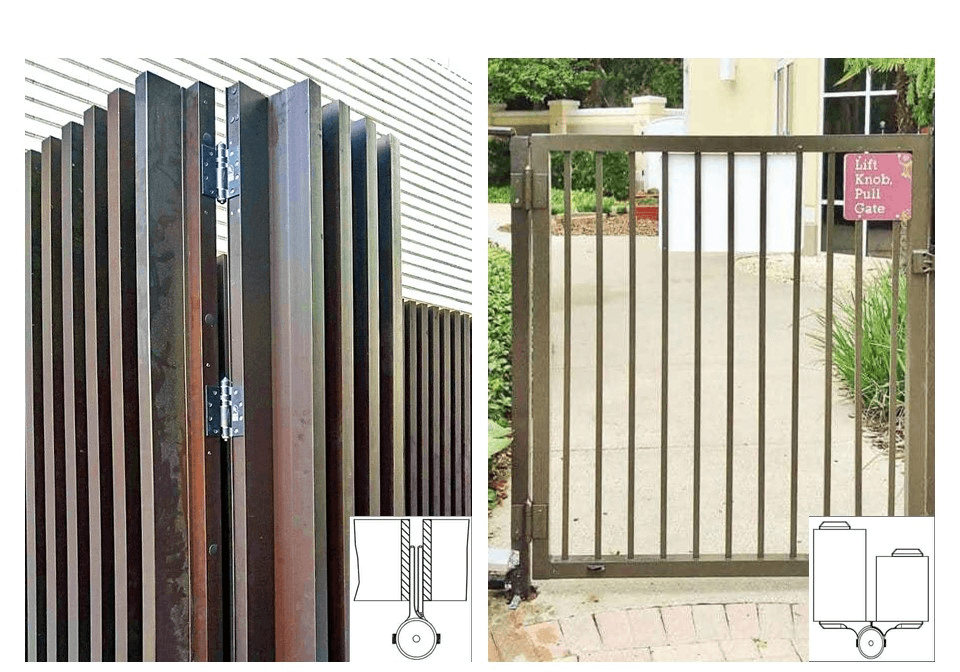 Two types of self-closing gate hinges -- Left: K51MP- Between Posts Mount. Right: K51P- Full Surface Mount
Weather Resistant Cap
All Waterson gate hinges also have a unique cap design that provides additional hinge mechanism protection from harsh weather conditions. This aids in hinge longevity and function. In addition, Waterson's special caps enable our hinges to be 2012 IRC Code AG105.2.8 compliant in terms of opening point less than ½", which ensures child safety by eliminating handholds and footholds that can cause potential hazards, particularly near residential swimming pools, spas and hot tubs. View Products.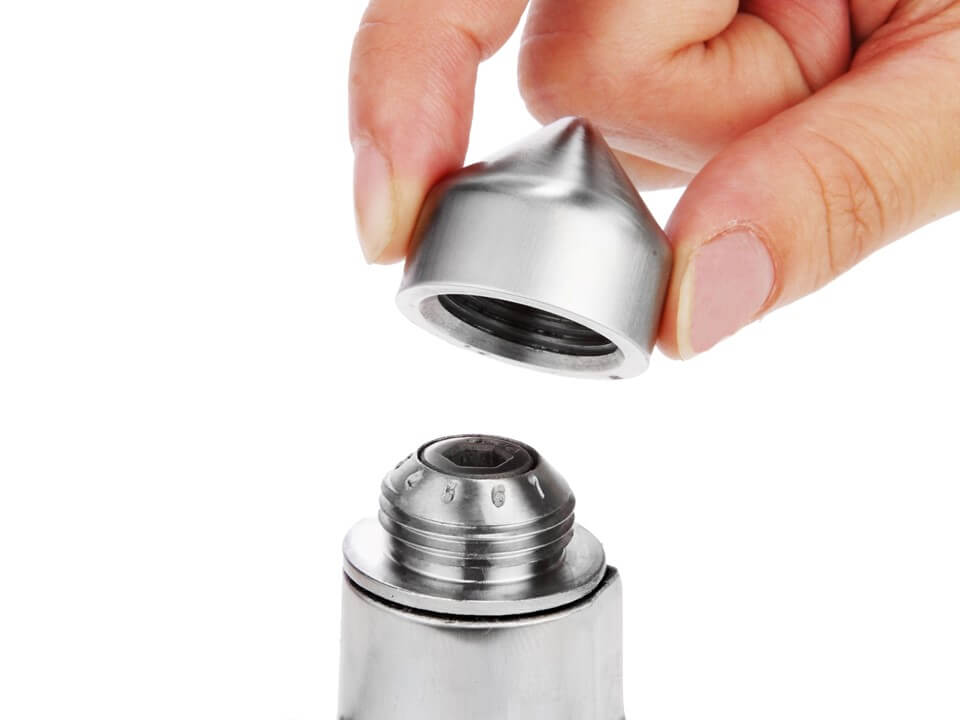 Weather resistant cap by Waterson Closer Hinge
Adjustable Extenders
Waterson gate closer hinges can accommodate 2" - 6" posts with our adjustable extender design. Extenders allows you to use your Waterson hinges on a variety of post sizes as needed. With this unique design the post and the gate do not have to be the same dimension. ( See drawings to understand more )
Contact us with your questions about our gate hinges. We will be happy to direct you to the hinge that best meets your requirements. Or Read more related to this topic: Material Matters! Gate Hinges: Plastic -vs- Stainless Steel.