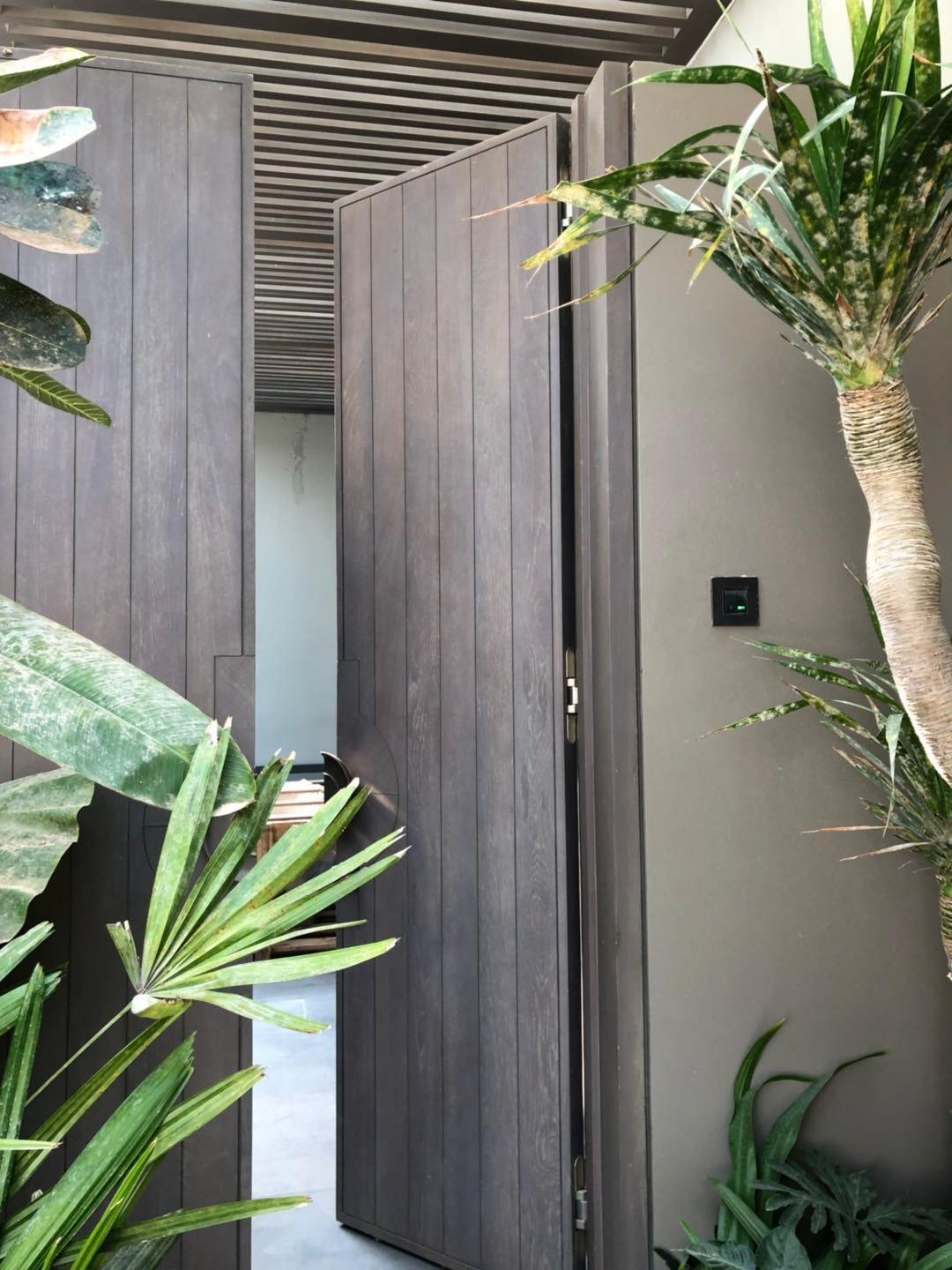 The Sea Breeze That Cost $1.5M Due to Rusty Hing
The Phu Quoc Island Resort in Vietnam refitted all of their luxury villa doors with Waterson closer hinges due to costly and unsightly rust that had plagued their previous concealed door closers. The 1000+ room changeover sadly cost the 6-star resort as much as $1.5M in lost revenue due to a lengthy period of unbookable rooms.
The resort had overlooked the fact that the alluring salty coastal sea breeze loved by their luxury-seeking guests could cause significant rust and self-closing function problems. They originally chose concealed hinges for their aesthetic appeal, however, salty water carried by the wind would collect on the exposed mechanisms, causing rust and frequent mechanical problems that led to expensive replacement projects.
Waterson Hinges To The Rescue
The resort contacted Waterson to help them solve their costly maintenance problem. Their renovation project's architect-in-charge chose Waterson based on our reputation for providing reliable mechanical only self-closing function, as well as easy installation and a stainless steel rusty-free hinge. Despite the project's substantial size, Waterson delivered an effective solution in record time.
Waterson low maintenance gate closer hinges are easily adjustable to meet ADA & ICC A117.1 requirements for 5lb opening force and closing speed. UL-listed one million cycle times grade-1 testing ensures high quality, secure closing, and reliability in the harshest environments. See all our features.