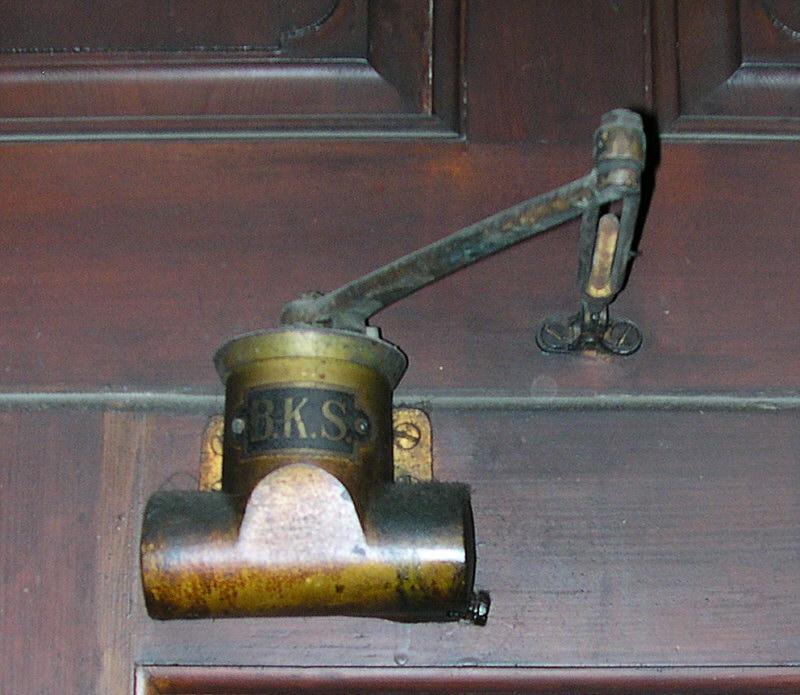 Replacing Vintage Door Closer With Waterson Spring Hinge
Historical buildings like churches and early city halls frequently had significant entrance doors that required heavy duty hinges. In those days, the popular hinge size was 5" x 5" with 0.134-inch gauge stock. Those hinges were effective as door pivoting components, but they frequently caused significant slamming. Enter the vintage door closer.
vintage door closers were commonly used in commercial and institutional buildings for the purpose of greater door control and reduced slamming. Replacing and maintaining vintage door closers today, however, poses a particular problem for contractors due to increasingly low availability. For example, rebuilding an antique vintage door closer requires a great deal of time and expense sourcing and installing vintage components. On the other hand, if one chooses to use a modern spring hinge they run into a gauge compatibility problem. Today most hinge manufacturers provide 5" x 5" spring hinge gauge is 0.190 inch, which is too thick for most historical door openings. Available in both 0.190 and 0.134 gauge, Waterson 5 x 5 closer hinges are ideally suitable for historical vintage door closer replacement. With Waterson, you maintain door closing and speed control functionality without compromising the building's aesthetics.
Waterson Closer Hinge Systems combine door closers, spring hinges, and an optional hold open feature into one attractive & unobtrusive component that is ideal for commercial swing, gate, and glass doors. Our closer hinges are easily adjustable to comply with ADA & ICC A117.1 requirements for opening force and to assure quiet, secure closing. Made with stainless steel, Waterson closer hinges meet NFPA 80 and are UL 3-hour fire-rated, as well as suitable for both interior and all-weather exterior openings.